Safety Moment #19: Root Cause Analysis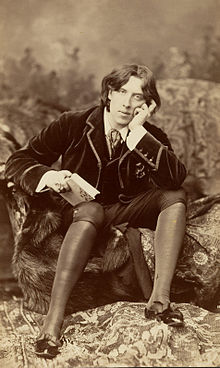 Safety Moment #18: Incident Investigation: Words, Words, Words discussed the importance of defining the words that we use. It also raised the problem to do with the meaning of the term 'Root Cause Analysis'.
An 800 person forum comprised of Root Cause Analysis (RCA) practitioners from all over the world tried to define "Root Cause Analysis." They could not agree on an answer. . . . It means different things to different industries – even different things within the same industries. It is even difficult to find consistency within the same companies, or even sites within a company.
Nelms 2007
Which begs the question, "Why can we not come up with an agreed upon definition for the term 'root cause'?"
Oscar Wilde (1854 – 1900), whose picture is shown above, once said,
A truth ceases to be a truth as soon as two people perceive it.
What he meant is that, while facts are facts, each person will select and interpret facts according to their own background and experiences — their own version of reality. Which is why there is never a single root cause that will explain why incidents occur on process and energy facilities.
Continuing the Nelms quotation,
The problem with Root Cause Analysis is that it has become whatever people want it to be. If you only want to see problems in your "Management Systems," that's all you will see. If you only want to understand the physical mechanisms of problems that is all you will see.
Ironically, the different ways in which different people look at potential root causes can be beneficial if handled properly. For example, if a pump seal fails, one investigator may note that the wrong type of seal was installed. Therefore her root cause trail will examine the company's purchasing and procurement procedures. At the conclusion of the investigation she may define the root cause of the failure as "Limitations in the enterprise resource software".
Another investigator may find that the maintenance technician who installed the seal had not been provided with accurate procedures, and had never received training for the installation of this type of seal. Therefore his root cause trail will scrutinize the process for writing procedures and for making sure that people are properly trained in the use of those procedures. His definition for the root cause of the failure may be "Failure to write adequate maintenance procedures and to properly train maintenance technicians".
. . . . . . .
You are welcome to use this Safety Moment in your workplace. But there are restrictions — please read
Use of Safety Moments
.
Copyright © Ian Sutton. 2018. All Rights Reserved.