Safety Moment #6: Fall through Hatch
---
This Safety Moment video shows an incident in which a person working in an office or store falls through an open hatch. Information provided later suggests that she was not significantly injured. 

Lessons learned include:
Lockout-Tagout applies to all situations, not just the management of highly hazardous chemicals.
No barriers of any type were placed around the open hatch.
This appears to be a routine activity suggesting that improvements to operating procedures and training are needed. It may also be a case where disciplinary action is called for.
The storyboard for this video is available here.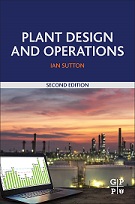 Our book Plant Design and Operations, and the associated ScienceDirect ebook, provides guidance to do with energy control procedures, including lockout/tagout.