Safety Moment #29: The Hazards Analysis Report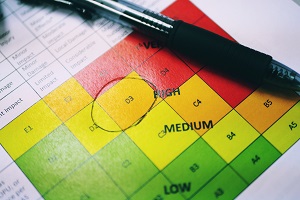 One of the biggest complaints that companies have about hazards analyses is that the report following the team meetings is inadequate or delivered too late. Some of the reasons provided to explain the inadequacy of the report include the following.
Incompleteness of the notes and/or cryptic language.
Late delivery — often caused by the need to assign the team leader and scribe to another project.
• Difficult-to-read descriptions of the sequence of events. • Lack of detail to do with the identified hazards. • Failure to provide sufficient background material to explain and justify the findings.
Problems with making sure that all team members have reviewed the draft report, and that they have agreed to the statement in it.
Lack of cross-references to other documents.
Sloppy appearance.
East-to-spot grammatical and spelling errors.
The net effect of difficulties such as these is to create a disappointed client. And, some years later, when it is time to revalidate the analysis the new team will be struggling to understand what was said, or why it was said.
Table of Contents
To help overcome these problems it is useful if the persons writing the report have a template or 'go-by' with which to work. They can use it to structure their report and to identify missing material. An example of such a template is shown below.
Representative Table of Contents for a Hazards Analysis Report
Disclaimer
Executive Summary
Objectives of the Analysis
Summary of Findings
Method Used
Risk Ranking
The Team
Regulations and Standards

Regulations
Standards
The Operational Excellence/Process Safety Program

Attachments

Attendance Records
Drawings
Equipment and Instrument Data Sheets
References
Meeting Notes
Report Publication Sequence
Once a framework such as this has been established the team leader and scribe can organize the report-writing, reviewing and publication according to steps such as the following.
. . . . .
You are welcome to use this Safety Moment in your workplace. But there are restrictions — please read
Use of Safety Moments
.
Copyright © Ian Sutton. 2018. All Rights Reserved.