Safety Moment #31: The 26-Year Old HAZOP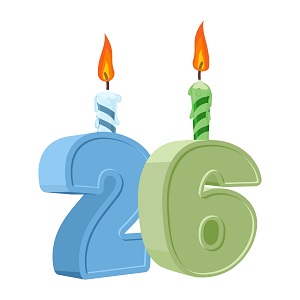 Happy Birthday
The OSHA (Occupational Health & Safety Administration) process safety management (PSM) rule is 26 years old on June 1st 2018. That's 26 years — that's a long time. The standard is older than young people now entering the process and energy industries.
The achievements of the standard are well known. Words and phrases such as HAZOP, Management of Change and Prestartup Safety Review are now part of the lectionary. But maybe it is time for some fresh thinking. (This thought lies behind the article Where Then Shall (Process Safety) Wisdom Be Found?)
The manner in which a HAZOP (Hazard and Operability Study) is organized and managed can be used as an example. The traditional HAZOP is led by a Facilitator and a Scribe. The team typically consists of around half a dozen members, with each person representing a different discipline or department. The Facilitator, who often comes from an outside organization, leads the HAZOP discussion — primarily by calling out guideword phrases such as "Reverse Flow" or "Contamination" and then encouraging the team members to think of,
Potential causes for the event;
The likelihood of its occurrence;
The overall risk of the event; and
The nature of the safeguards that prevent or mitigate the event.
The Scribe, meanwhile, is taking notes and making sure that the discussion has been recorded in a thorough, but not too rambling, manner. If the hazard is considered to be significant it is risk ranked and a Finding (not a Recommendation) is recorded.
This approach has, of course, been highly successful. But maybe it is running out of steam. Most process safety standards require that the HAZOP (or other hazards analysis technique) be refreshed every few years (the OSHA interval is five years). This means that an older facility will have been analyzed as many as five times since the PSM standard was introduced. If the facility itself has not undergone major changes during that time, and if the Management of Change system is working effectively, then it is unlikely that the refresher HAZOPs will uncover major issues. The low hanging fruit has already been plucked.
It also means that any major issues that do remain are likely to be subtle and even somewhat weird. In the early HAZOPs it was possible to find single cause, high consequence hazards. Such simple situations arise far less frequently now.
One response to this maturity of the HAZOP technique is to use different analysis techniques such as LOPA (Layer of Protection Analysis). But it is also useful to consider how a HAZOP meeting might be restructured in order to inject it with fresh thinking and vitality.
Leaders, Facilitators and Scribes
Consider, for example, the roles of the Facilitator and Scribe.

. . . . . . .
You are welcome to use this Safety Moment in your workplace. But there are restrictions — please read
Use of Safety Moments
.
Copyright © Ian Sutton. 2018. All Rights Reserved.