Safety Moment #38: Memories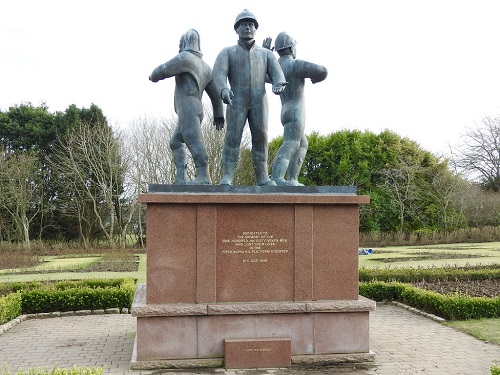 Piper Alpha Monument

Many of our Safety Moments stress the value of learning from incidents — large and small. Some of the larger incidents become part of the mental furniture of those of us who work in the process safety business. But we need to recognize that events that are part of our background are "just history" to younger people. (The same idea lies behind Safety Moment #31: The 26-Year Old HAZOP — topics that seem fresh and interesting to those that have been in the business for many years are actually quite old, and maybe they are stale.)
For the sake of argument, let's say that a person has no internalized memory of events that occurred before they were eighteen years old. They do not have an answer to the question, "Do you remember where you were when you heard about ___?"
The Table below shows some major events, and how old one (in the year 2018) for them to have been internalized.
| | | |
| --- | --- | --- |
| Event | Year | Age to be Aware |
| Bhopal | 1984 | 52 |
| Piper Alpha | 1988 | 48 |
| 9/11 | 2001 | 35 |
| Deepwater Horizon/Macondo | 2010 | 26 |
Therefore, anyone who recalls the occurrence of the Bhopal event and the emotions and feelings that it created, is likely now to be at least thinking about retirement. For younger people Bhopal is just something that they read about.
This lack of personal memory matters because safety is an emotional subject — someone is not likely to feel all that much passion about an event that they just read about or are hear about in meetings and presentations.
So how do we keep not just the lessons learned from these events, but also their emotional impact, front and center? There is no easy answer to this question. However, three approaches that can be considered are:
Ensure that the facts of these catastrophes are known to all and that they do not drift into oblivion.
Use these events as a foundation for analyses, standards and regulations.
Write stories based on what happened and on the personal and emotional consequences.
. . .
You are welcome to use this Safety Moment in your workplace. But there are restrictions — please read
Use of Safety Moments
.
Copyright © Ian Sutton. 2018. All Rights Reserved.