Safety Moment #44: Types of Maintenance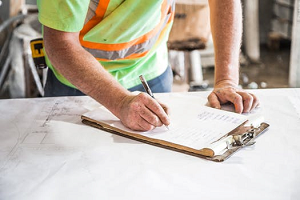 Content
Repair Maintenance
Condition-Based Maintenance
Scheduled Maintenance
Reliability Centered Maintenance (RCM)
---
Maintenance work typically falls into one of the following four categories:
 
Repair;
Condition-based maintenance;
Scheduled maintenance; and
Reliability-centered maintenance (RCM).
All but the first of these can be placed in the overall category of preventive or preventative (either spelling is acceptable) maintenance. The sketch illustrates the maintenance planning and execution process.

Repair Maintenance
The most common type of maintenance is the repair of an item which has failed or which is showing imminent signs of failure. This type of maintenance tends also to be the most hazardous because there may not be much time to plan the job, and the repair work may be going on while the rest of the facility is in operation. In addition, the maintenance workers may be under pressure to get the work done quickly in order to avoid a larger system shutdown. Such pressure may lead to shortcuts being taken.
Condition-Based Maintenance
Condition-based maintenance is carried out when an equipment item starts to show signs of failure or when its performance becomes degraded. For example if the discharge pressure of a pump starts to fall the pump may be taken out of service and repaired before it actually fails.
Condition-based maintenance tends to be less hazardous than repair maintenance because it can be properly planned, and it can be carried out without the workers feeling that they are in a rush. Ideally, condition-based maintenance will be carried out while the unit is shut down, thus making conditions even safer for the maintenance workers.
Examples of monitoring activities that could lead to the need for condition-based maintenance include:
Process performance;
Vibration analysis;
Oil analysis; and
Thermography.
Scheduled Maintenance
Some equipment and instrument items are serviced on a scheduled basis, regardless of the actual performance or condition of those items. A common example of this type of maintenance is the routine replacement of lubricating and seal oils.
. . . . 
You are welcome to use our Safety Moments in your workplace. But there are restrictions — please read
Use of Safety Moments
.
Copyright © Ian Sutton. 2018. All Rights Reserved.