Safety Moment #80: Not the Whole Truth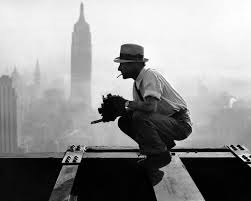 Safety professionals are rightly making increasing use of photographs and videos to train and educate the workforce, and to analyze incidents. In particular, security cameras often provide a fine record of an event as it unfolds.
However, it is important to be careful. Not only can images be deliberately changed, but the camera may not record everything of relevance. The following set of pictures was taken by a process safety professional who was visiting the Grand Canyon as a tourist. So, there is no doubt as to their legitimacy.
The sequence starts with a photographer standing on a rocky outcrop (why he needs to be in that location is not apparent — the view does not seem to be much different from the rock behind him). The drop below him is — evidently — 900 meters. Note that he is wearing flip-flops.
On his return jump he lands and slips but is able to grab on to the rock with his one hand. He throws his equipment on to the rock, climbs up, and walks to safety.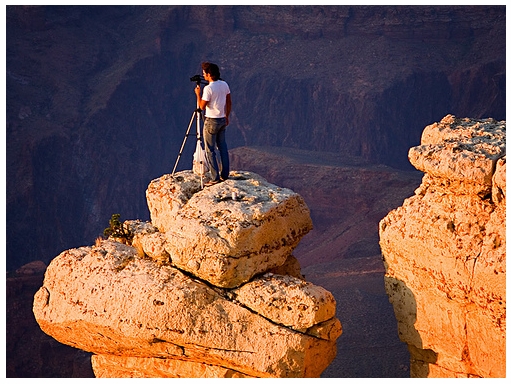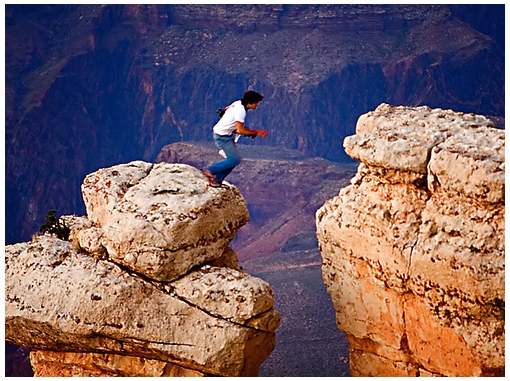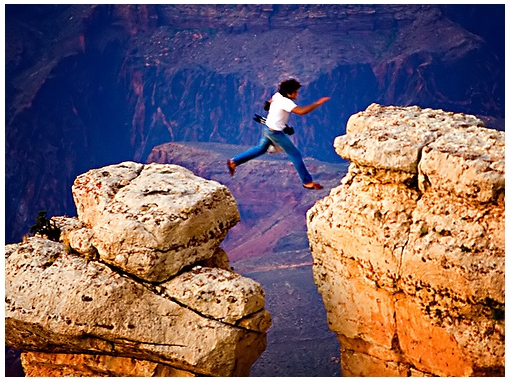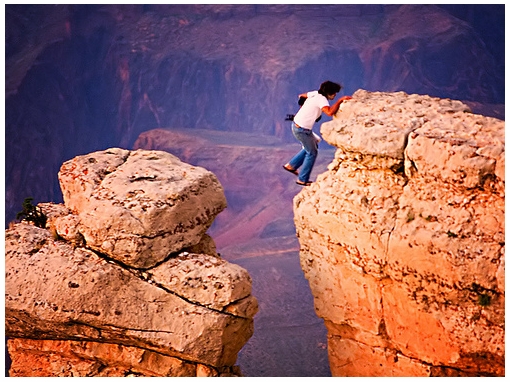 The man's actions are unequivocally dangerous — of that there can be no discussion. But what we do not see is that, just below the gap over which he is jumping, is a ledge. Therefore, had he actually fallen, it is possible that he would not have dropped all the way to the bottom of the Canyon.
This statement does not, of course, excuse the man's actions. But it is important to understand that the camera may not be telling the whole truth. Maybe the risk is not quite as great as it appears. Or, to put it another way, the perceived risk is higher than the objective risk.
You are welcome to use this Safety Moment in your workplace. But please read Use of Safety Moments.
Copyright © Ian Sutton. 2020. All Rights Reserved.