Safety Moments for the Process and Energy Industries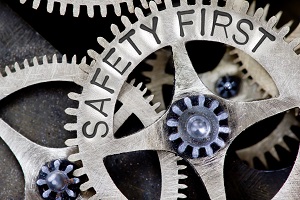 Safety Moments
Safety Moments are short stories or anecdotes that illustrate some aspect of personal or process safety. Generally they feature a near miss or foolish event that had the potential to be much worse than it was. They can be used to start a meeting or a task assignment.
We publish a wide range of Safety Moments at this site. A list of the what is currently available is shown at the left side of this page. Please check it every so often to see what new materials have been added. Many of the Safety Moments include a video that is generally posted to YouTube. Browse through them and select one that has the most relevance to your audience.
Meetings
If you are using a safety moment at a meeting ask the attendees to share a personal story that has similarities to the Safety Moment just presented.
Analysis
It is useful to analyze each safety moment in terms of the elements of process safety management (PSM). The structure provided by the Center for Chemical Process Safety (CCPS) is representative.
Process Safety Culture
Compliance
Competence
Workforce Involvement
Stakeholder Outreach
Knowledge Management
Hazard Identification and Risk Management
Operating Procedures
Safe Work Practices
Asset Integrity / Reliability
Contractor Management
Training / Performance
Management of Change
Operational Readiness
Conduct of Operations
Emergency Management
Incident Investigation
Measurement and Metrics
Auditing
Management Review
Copyright © Ian Sutton. 2018. All Rights Reserved.