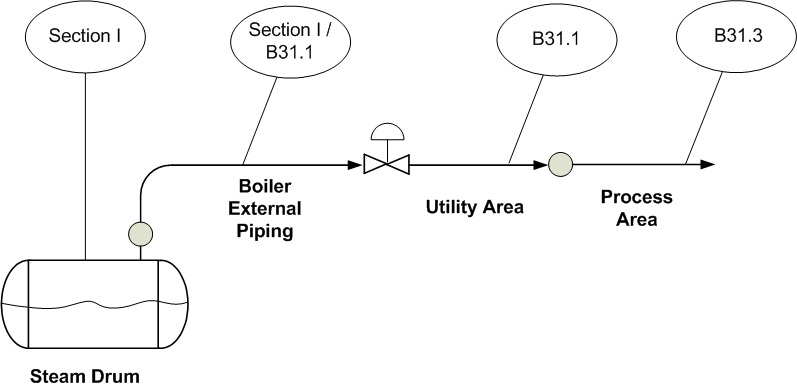 Process safety programs require that all equipment be designed, operated and maintained to the highest standards. In practical terms this requirement means that if the equipment and piping always retains its integrity, i.e., if it does not leak, then then highly hazardous materials will not be released. (The term used by OSHA — Mechanical Integrity — is too limiting; integrity programs should incorporate instrumentation and other non-mechanical items. The phrase 'Asset Integrity' is a better choice.)
Piping and valves have their own topic page.
Equipment Covered
The following is a list of the typical equipment covered by a process safety asset integrity program.
Pressure Vessels and Columns
Storage Tanks
Pumps
Compressors
Turbines
Heat Exchangers
Air-Cooled Exchangers
Cooling Towers
Fired Heaters
Flares / Blowdown
Boilers
Internal Combustion Engines
Electrical Equipment
Buildings
Regulations, Codes and Standards
There are many regulations, codes and standards to do with the mechanical integrity element of process safety management programs. Some of the key standards-setting bodies are:
American Chemistry Council / Responsible Care®
American National Standards Institute (ANSI)
American Petroleum Institute (API)
American Society of Mechanical Engineers (ASME)
International Organization for Standardization (ISO)
National Fire Protection Association (NFPA)
In the United States important process safety management regulations are published by:
The Environmental Protection Agency (EPA)
The Occupational Safety & Health Administration (OSHA) 
The Bureau of Safety and Environmental Enforcement (BSEE)
Articles and Safety Moments
Articles, safety moments and other publications are listed below.
 
You are welcome to use this Safety Moment in your workplace. But there are restrictions — please read
Use of Safety Moments
.
Copyright © Ian Sutton. 2018. All Rights Reserved.