Welcome
Welcome to Sutton Technical Books. We provide books, ebooks, videos, checklists, blogs and safety moments for managers, engineers and executives in the process and energy industries including chemicals, oil refining, offshore oil and gas and pipelines. Our goal is to provide practical information that will help you design and operate facilities that are safe, efficient and in compliance with rules and regulations.
---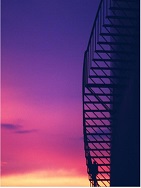 We have just released the Module 'Storage Tanks in the Process and Energy Industries'. It consists of the following:
A video.
A 5,000 word/18 page ebook.
A set of checklists.
A set of test questions.
This package is priced at $31.50. Details are available here. The video is available at no cost at YouTube — it gives you a good overview of the components of the module.
Further information is available here. The module can be downloaded here.
---