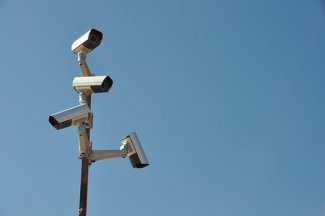 ---
Overview

This ebook to do with Process Plant Security has its roots in the terrorist attackes of September 11th 2001. On September 25th, just days after the 9/11 attacks, the New York Times columnist Thomas Friedman wrote,
The World Trade Center is not the place where our intelligence agencies failed. It is the place where our imaginations failed.
Prior to that attack no one had even conceived that terrorists could take over airplanes and use them to hit large buildings. Now we know.
The discussions to do with risk and risk management in our other books and ebooks have been predicated on the assumption that everyone working on the design or operation of a process or energy facility wants to do a good job, and that all employees and managers wish to foster a safe and productive environment. 
Unfortunately, this mental paradigm of "general goodwill" does not always hold. Malicious persons will attempt to deliberately create incidents. Given that process facilities typically store and process large quantities of toxic and/or flammable chemicals, a breach of their security could lead to a catastrophic event.
Malicious attacks can be divided into the following categories:
Members of the public

Vandalism
Theft
Activists

Sabotage
Terrorism
This ebook provides guidance as to how to identify security vulnerabilities at a process plant site and the reasonable actions that can be taken to prevent security problems from occurring.
Table of Contents
Introduction
Regulations and Standards 
Types of Attack
   Members of the Public
      Vandalism
      Theft 
      Activists 
   Sabotage 
   Terrorism 
      Visible Security 
      Population Density
      High Profile
Security Vulnerability Analyses
   Rings of Protection
   Cybersecurity
Managing Security 
   Culture 
   Inherent Safety
   Access Security 
   Personnel Screening 
   Offshore
   TWIC (United States)
   Equipment Modifications 
Response to a Threatening Call