Safety Moments for the Process and Energy Industries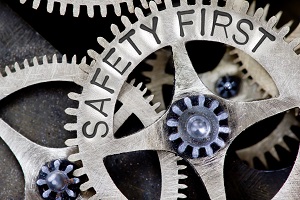 Safety Moments
Safety Moments are short presentations that illustrate some aspect of personal or process safety. They are often used to start a meeting.
They generally fall into one of the following categories:
An incident analysis that provides lessons learned;
A discussion to do with the principles of process safety management; or
An explanation of equipment design or operation.
A list of currently available Safety Moments is shown at the left side of this page. They are described in greater detail here.
Safety Moments 1-52 have been collected into the ebook 52 Process Safety Moments.
Some of the Safety Moments have a matching video.
Meetings
If you are using a safety moment at a meeting ask the attendees to share a personal story that has similarities to the Safety Moment just presented.
Analysis
It is useful to analyze each Safety Moment in terms of the elements of process safety management (PSM). The structure provided by the Center for Chemical Process Safety (CCPS) is representative.
Process Safety Culture
Compliance
Competence
Workforce Involvement
Stakeholder Outreach
Knowledge Management
Hazard Identification and Risk Management
Operating Procedures
Safe Work Practices
Asset Integrity / Reliability
Contractor Management
Training / Performance
Management of Change
Operational Readiness
Conduct of Operations
Emergency Management
Incident Investigation
Measurement and Metrics
Auditing
Management Review
For example, Safety Moment #89: Layout of Process Facilities relates to:
Hazard Identification;
Asset Integrity; and
Conduct of Operations.
 
Copyright © Ian Sutton. 2020. All Rights Reserved.