Culture and Participation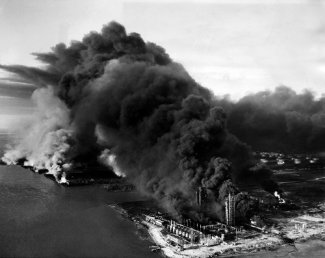 Process Safety Culture
Many of the current approaches to risk management are now quite mature so increasing attention is being paid to the topics of culture and employee participation. For example, the Baker Commission Report to do with the incident that occurred in 2005 at Texas City states that there is a need for a "common, unifying process safety culture".
This ebook provides guidance to understanding and developing an effective process safety culture.
OSHA and EPA Updates
In the year 2022, both OSHA and the EPA introduced proposed updates to their process safety and risk management program standards. 
Topics that they discuss in these updates include stop work authority, Involvement in audits, hazards analyses and incident investigations, and anonymous reporting.
Table of Contents
Introduction
Regulations and Standards
   BSEE Standard for Culture
   HSE and Culture
   National Energy Board
   Survey
Warning Flags over Your Organization 
   Flag One — Unrealistic Stretch Goals 
      Production Creep
      Production Records 
      Initiative Overload 
   Flag Two — Excessive Cost Reduction 
      Reduction of "Non-Essentials" 
      Reductions in Work Force 
      The "Big Crew Change" 
      Flattened Organizations 
      Aging Infrastructure 
      Out-Sourcing 
      Not Enough Time for Detailed Work 
      Project Cutbacks 
      Organizational Spread 
   Flag Three — Belief That "It Cannot Happen Here" 
      Lack of Direct Experience 
      Good Occupational Safety Performance 
      Failure to Learn from Near-Misses
      Failure to Draw on Experience Elsewhere 
   Flag Four — Over-Confidence in Rule Compliance
   Flag Five — Departmentalized Information Flow
      Critical Safety Information Is Buried, Lost or Diluted
      Team Player Culture
      Fear of Litigation
      Mergers, Acquisitions and Divestitures 
   Flag Six — Ineffective Audit Process 
      Softened News to Senior Managers
      Failure to Identify Root Causes
      Inadequate Follow Up
Thinking Backwards
Normalization of Deviance
Imagination
Culture Matrices
   Elements of Culture
      On-Going and Consistent
      Actions and Words
      External Evaluation
      Learning from Incidents 
      Attention to Basics / Housekeeping 
   Mergers and Acquisitions
   Generational Differences
Measurement
Key Performance Indicators
Lagging and Leading Indicators
   Lagging Indicators
      OSHA Recordable Rate
      Process Safety
   Leading Indicators
      Near Misses
      Unplanned Maintenance
      Process Safety Incident 
   KPI Limitations
      Activity and Quality
      Quality of Reporting
      Management Elements
API RP 754 
   Tiers
      Tier 1 — Process Safety Event
      Tier 2 — Process Safety Event
      Tier 3 — Challenge to Safety Systems
      Tier 4 — Operating Discipline and Management System Performance
   Data Submission
Selection of KPIs
Surveys
Creating a Strong Culture
   Mission Statement
   Guiding Tenets
   Detailed Program
Behavior-Based Safety
   Observed Hazard Card
   Five by Five Policy
   Off-the-Job Safety
   Pointless Activities
Employee Participation
   Developing Employee Participation
      Safety Committees 
      Involvement in PSM Elements
   Difficulties with Workforce Involvement
      Inefficiencies 
      Unwillingness to Accept Change 
      Labor / Management Relations 
Stakeholder Outreach