Welcome

Welcome to Sutton Technical Books. We provide books, ebooks, videos, assessment checklists and safety moments for managers, engineers and executives in the process and energy industries — covering chemicals, oil refining, offshore oil and gas and pipelines. Our goal is to provide practical information that will help you design and operate facilities that are safe, efficient and in compliance with rules and regulations.
Much of the material fits within the broad category of Process Safety Management. An overview article on that topic is available here.
Latest Releases

We are proud to announce the release of the 2nd edition of Plant Design and Operations. This large and comprehensive book provides practical guidance to do with the design, operation and maintenance of facilities in the process and energy industries.
 
Our most recent module packages are Storage Tanks in the Process and Energy Industries and Operational Readiness/Prestartup Safety Reviews. Each package includes:
A video;
An ebook (.pdf format);
A set of  assessment questions that help you evaluate the status of your program; and
A set of test questions.
They are priced at $31.50 each.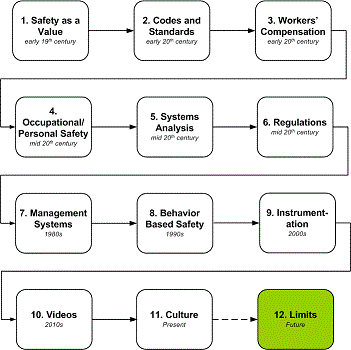 We have also released a video: History of Process Safety Management. It describes 11 phases in the development of process safety starting with Safety as a Value (early 19th century) and finishing with Culture (Present). The video concludes with some thoughts as to how safety management may change as we enter the 'Age of Limits'. It is priced at $9.99.
Modules
For many of the topics that we cover we publish modules or packages that include:
 
An ebook;
A video;
An assessment tool that allows you to assess the status of your the elements of your process safety program; and
A test.
To learn more please visit our videos page.