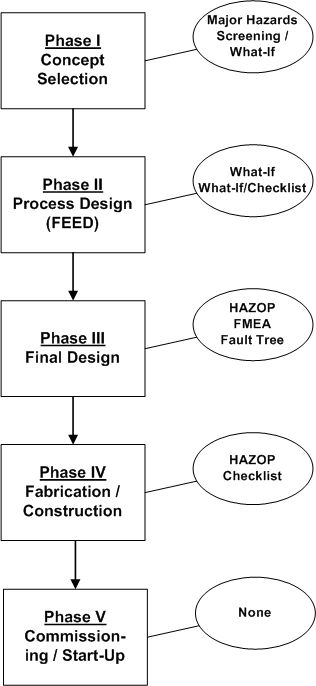 The ability to identify and risk rank hazards is fundamental to all process safety programs. If hazards are not identified, the risk to do with them cannot be eliminated or reduced. The articles and safety moments in this topic area describe various hazard identification techniques, including,
Hazard and Operability Studies (HAZOP),
Failure Modes and Effects Analysis (FMEA),
Layers of Protection Analysis (LOPA),  
Checklists, and
Fault Tree Analysis (FTA).
The sequence in which they can be carried out — moving from overview or concept level to detailed analysis — is discussed in the ebook Hazard Analysis.
A related topic area is Common Process Hazards.
Further information and guidance is provided in the articles, safety moments and other publications listed below.
Copyright © Ian Sutton. 2018. All Rights Reserved.