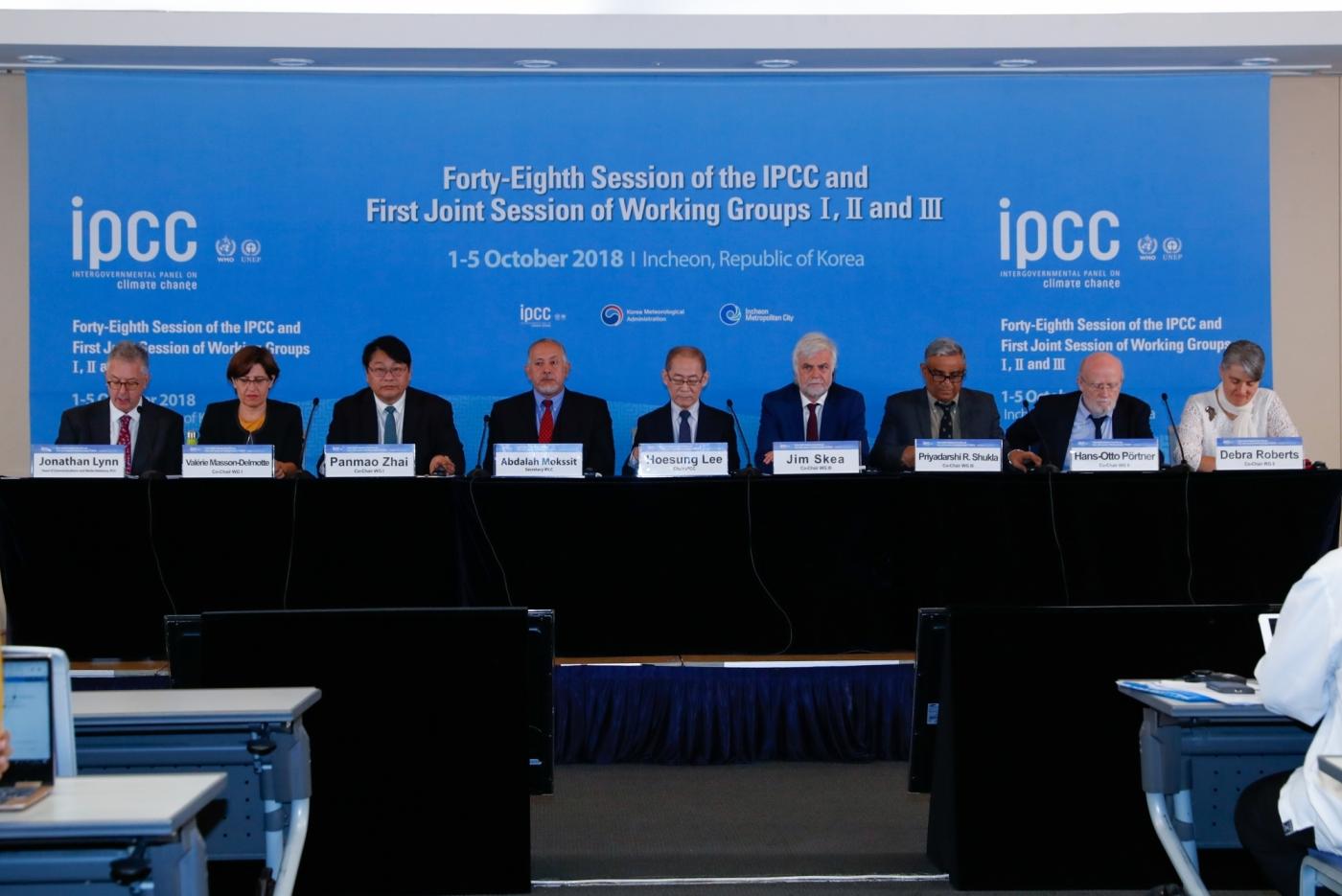 The Net Zero Commitment
Many organizations and companies have committed to 'Net Zero' goals, i.e., they aim to fundamentally restructure their activities such that they are not adding greenhouse gases to the atmosphere by a specific date — the year 2050 is often chosen. The term 'Net Zero by 2050' has become particularly prominent because it is so catchy. The origin of this term is described in the article published by the IPCC Net Zero by 2050 in the Energy and Process Industries.(The term IPCC refers to the Intergovernmental Panel on Climate Change.)
At this site what these goals mean to the energy and process industries. After all, it is their products that contribute so heavily to greenhouse gas production. What is their role in a Net Zero world, what actions do they need to take, and (most important) what contributions can they make to society's overall effort to achieve a world based on alternative sources of energy?
Listed below are some of the articles and other materials that we have published on this important topic.
Management
These articles are directed to managers and leaders in the energy and process industries. They describe some of the options open to management, and what actions can be taken.
Describes three of the business options that the oil company BP is considering.
The Shape of Net Zero
The articles in this section provide thoughts to do with the background of Net Zero and what society may look like if we adopt Net Zero goals.
This article is built around the following sketch. It provides an image as to what the energy grid may look like in a Net Zero world. The sketch will be used in future articles and posts.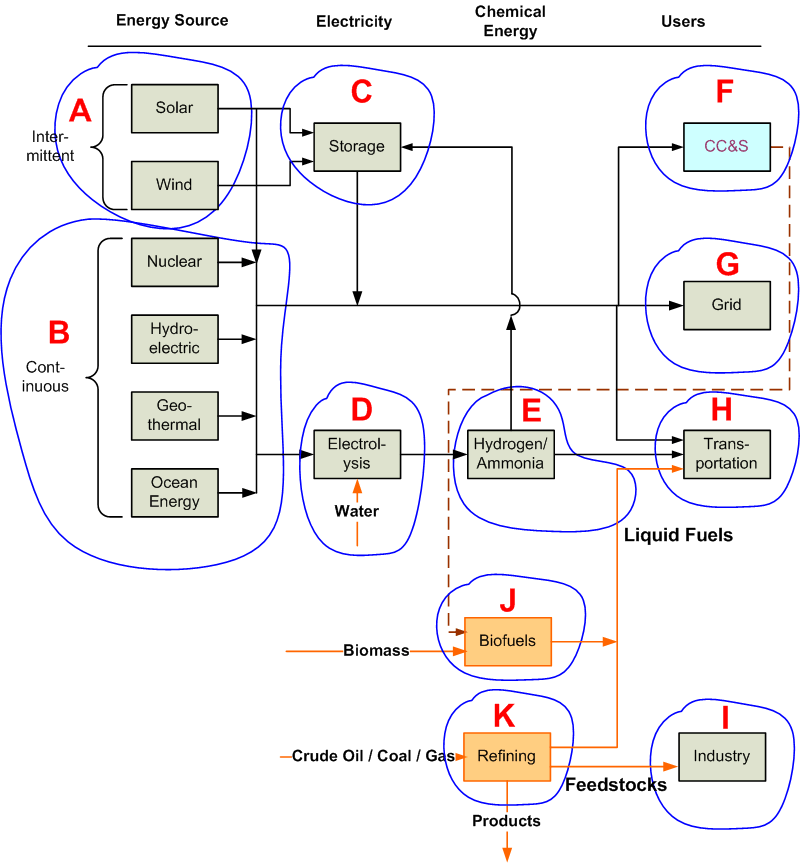 This article describes the unique values that fossil fuels, particularly crude oil, supply to society. None of the alternative are as good. The article is built around the following Table, which is used in subsequent posts and articles.
Personal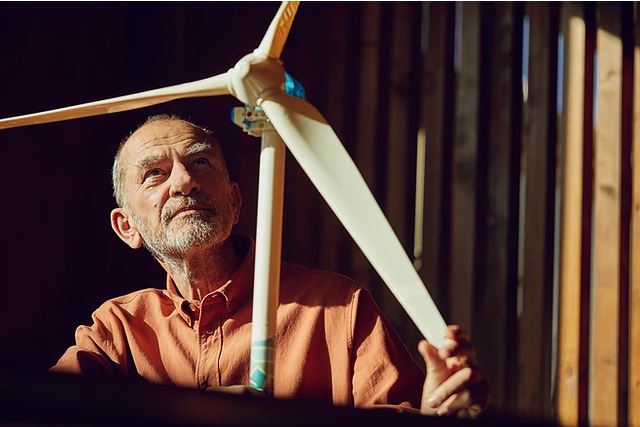 People who work in the energy and process industries are concerned about their personal futures. What professional skills will be needed in the new world that we are entering? The articles in this series discuss these concerns.
Discusses skills and professional attributes that may be needed in a Net Zero world.
Technical
The following articles describe and discuss some of the technical issues to do with a Net Zero world.
Discusses the three types of greenhouse gas emission scope, and determining which company is responsible for which emissions.
Many oil companies have stated that they intend to invest in alternative energy such that they are Net Zero, often by the year 2050. This commitment means that they need to determine how to keep revenues and profits from an existing business while simultaneously moving out of that business.
There is plenty of gold in the oceans: nine pounds for each of us. But it is too dilute to be economical to extract. So it is with oil and other resources, the fact that they are physically present does not mean that it is economical to extract them — particularly if it takes more energy to do so than they provide.
 
This article discusses the paradox that (1) renewables are growing faster than other sources of energy, and (2) the fraction of energy provided by renewables is declining.
Pushback
Achieving Net Zero within less than three decades is an extraordinarily ambitious goal — success is far from guaranteed. Therefore it is important to identify areas of concern, i.e., to identify what might go wrong.
It is also important to understand what other people are saying about industry's net zero efforts, particularly those people representing environmental or climate change non-profits. After all, it was only a month ago (I write these words in early August 2021) that activists forced ExxonMobil to accept new board members who will push for climate change action. And now, we hear that Exxon's board is considering the adoption of climate change goals.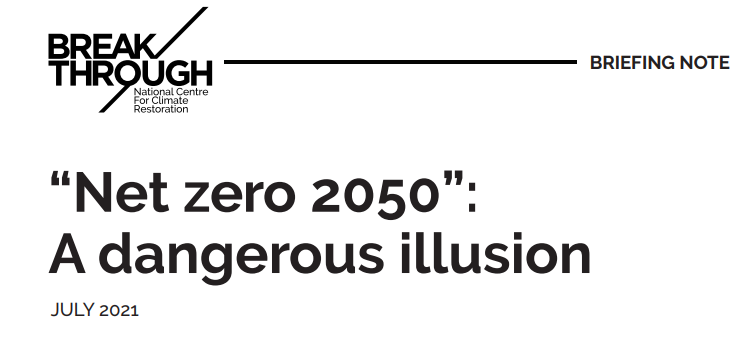 The above is the title of a report published in July 2021. In spite of its rather emotional tone, the report does raise some issues that should be considered.
---

Copyright © Sutton Technical Books. All Rights Reserved. 2021.
 
---