Safety Moment #62: From Complicated to Complex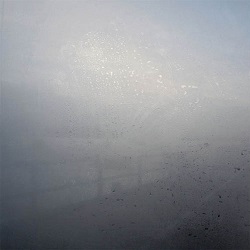 The discipline of process safety management is mature. And, as discussed in posts such as Safety Moment #31: The 26-Year Old HAZOP and Where Then Shall (Process Safety) Wisdom Be Found?, many process safety professionals are looking for new areas in which to apply their skills and knowledge.
In any performance-based program such as process safety, the work is never finished — there is always room for improvement. Nevertheless, the developments that are being made are mostly to do with improving existing programs or techniques. For example, the hazards analysis technique LOPA (Layers of Protection Analysis) has seen widespread application in recent years. Yet it is basically a development of the well-established Fault Tree and Event Tree techniques.
What we have done is to develop a better understanding of complicated systems, and how they can be controlled. Maybe the next line of attack could be to work on complex systems. So, let's look at the words 'Complicated' and 'Complex' — words that are often used interchangeably, but which actually have different meanings.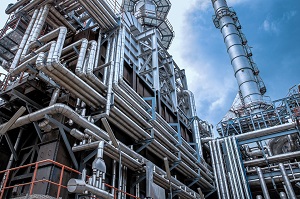 Complicated
Process facilities consist of thousands of items that are connected to one another and that interact with one another. Yet, in spite of their size they are fundamentally understandable and predictable. For example, if a company builds a gas processing plant that operates successfully, then the owners know that a second plant built to the same design will also operate successfully.
Most process safety work aims to understand and control this complication. The aim is to develop solutions that are both successful and repeatable. For example,
Once a method for writing operating procedures has been developed, then that method can be used throughout the organization for writing procedures for all types of facility and activity.
Once a hazards analysis team has identified how a pressure vessel may rupture they can apply that insight into the operation of all other pressure vessels.
Once an effective technique for analyzing incidents has been developed, that technique can be used for all future incident investigations.
The key words here are 'understandable' and 'repeatable'.
A complicated system is predictable; it can be understood by breaking it down into smaller parts, by determining how those parts work and how they interact with one another.
A complicated situation can be quantified and understood through the use of metrics.
A Command and Control management structure is effective at managing complicated systems.
By and large process safety professionals aim to reduce the risk associated with complicated system. And, on the whole, their efforts have been successful. Process facilities are much more complicated than they were a generation ago — but the complication is understood and it is successfully managed.
Complex
A complex system is based on relationships, interconnection and evolution. It is fundamentally unpredictable. (Any system which involves human behavior — particularly the behavior of people in groups — will be complex.)
Complex systems do not have to be complicated — although most are.
Key aspects of a complex situation include the following.
It comprises relationships that cannot be understood just by breaking a system into its component parts.
The situation is fluid — surprises happen.
'Command and Control' structures will be limited in their effectiveness.
It cannot be easily quantified — there are no effective metrics.
It will often involve the unpredictable behavior of human beings, both as individuals and in groups.
Climate change is an excellent example of a complex system. The models that have been developed are increasingly accurate at forecasting what the climate will look like in coming years. But factors such as the following cannot be effectively modeled by a computer program.
The response by people, both as individuals and as part of larger groups such as nation states.
The impact of resource depletion. For example, if oil supplies start to dwindle, will the amount of CO2 being pumped into the atmosphere go down? Or will reduced oil supplies lead to increased coal consumption, thus increasing the amount of CO2 we generate?
The impact of increased methane emissions from the tundra.
The success or failure of efforts to reduce population growth.
Jevons Paradox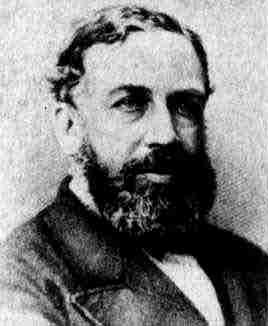 I was prompted to write this Safety Moment after reading Kurt Cobb's Seawalls for oil refineries and other ironies of climate change adaption. In his post Kurt discusses Jevons Paradox, which is an excellent example of complexity (and also of the Law of Unintended Consequences).
In the 19th  century the economist William Jevons (1835-1882) noted that, as the efficiency with which a resource is used increases, so its consumption goes up. 
To what extent this paradox universally applies is a matter of debate (something that is true of all economic issues). But Kurt's post did prompt me to write to write a response, from which the following is an extract. It is, of course, written somewhat tongue in cheek.
---
I live in a small town — I can reach most places either by walking or bicycling. This action draws applause from my environmentally concerned friends. But when I point out that the net effect of what I am doing is to increase overall gasoline consumption they simply don't get it.
I posted an article on this topic about year and a half ago (Jevons Paradox). In it I point out that the dramatic widening of the Katy Freeway (I-10) through Houston has led, paradoxically, to increased traffic congestion. The reason being is that the extra freeway capacity led to the building of new subdivisions in the Katy area. So there are more cars on the road.
I guess it's a form of Catch 22: 
If you drive more, or if you drive a larger car, gasoline consumption will increase.
If you drive less, or if you drive a smaller car, gasoline consumption will increase.
---
The essential point is to understand that climate change is a topic of great complexity. Our responses should incorporate an understanding that there are surprises in store for us.
Process Safety Management
So where does this discussion take the discipline of process safety management?
If we are to manage complex situations effectively I suggest that issues such as the following should be considered.
Notice new and unexpected emergent directions
Not all events are predictable; we need to adapt appropriately to unexpected situations.
Learn from new experiences
Learning, in this context, is quite different from training or from education. It is based on an understanding that unexpected events will happen and the need to figure out why.
Factor in the vagaries of human behavior
Those of you who are regular readers of these Safety Moments know that, of all the elements of a process safety management system, the one that I regard as being the most important is Employee Participation. The catch is that people are inherently unpredictable. For example, an Asset Integrity program may be able to predict with a high level of confidence when an equipment item may fail. But no process safety program can predict if and when the workforce will initiate industrial action.
 
Copyright © Ian Sutton. 2018. All Rights Reserved.